NextPhase Strategy Brands and Launches Website for Swiss Company, Elefund Capital
Vancouver, BC, March 8, 2018 – NextPhase Strategy announced today the successful branding and launch of Elefund Capital located in Geneva, Switzerland. Elefund Capital was founded with the goal of providing funding for infrastructure projects in Africa.
For this project NextPhase produced Elefund's new corporate brand, positioning statement, stationery, business cards, investor slide deck, and launched the new corporate website.
"The Elefund project's branding and design challenge was summed up by the client with their request for a modern and innovative look that was serious and powerful – with an elephant in the logo as a must have," stated Ullrich Schade, Brand Strategist and President of NextPhase Strategy. "The resulting brand was very visually strong and was based on a modern rendering of an elephant."
When the project was completed, Elefund's Managing Director, Cyril Kluxen stated, "I really like the logo and the strength you have given to the overall Elefund brand. It is really good indeed."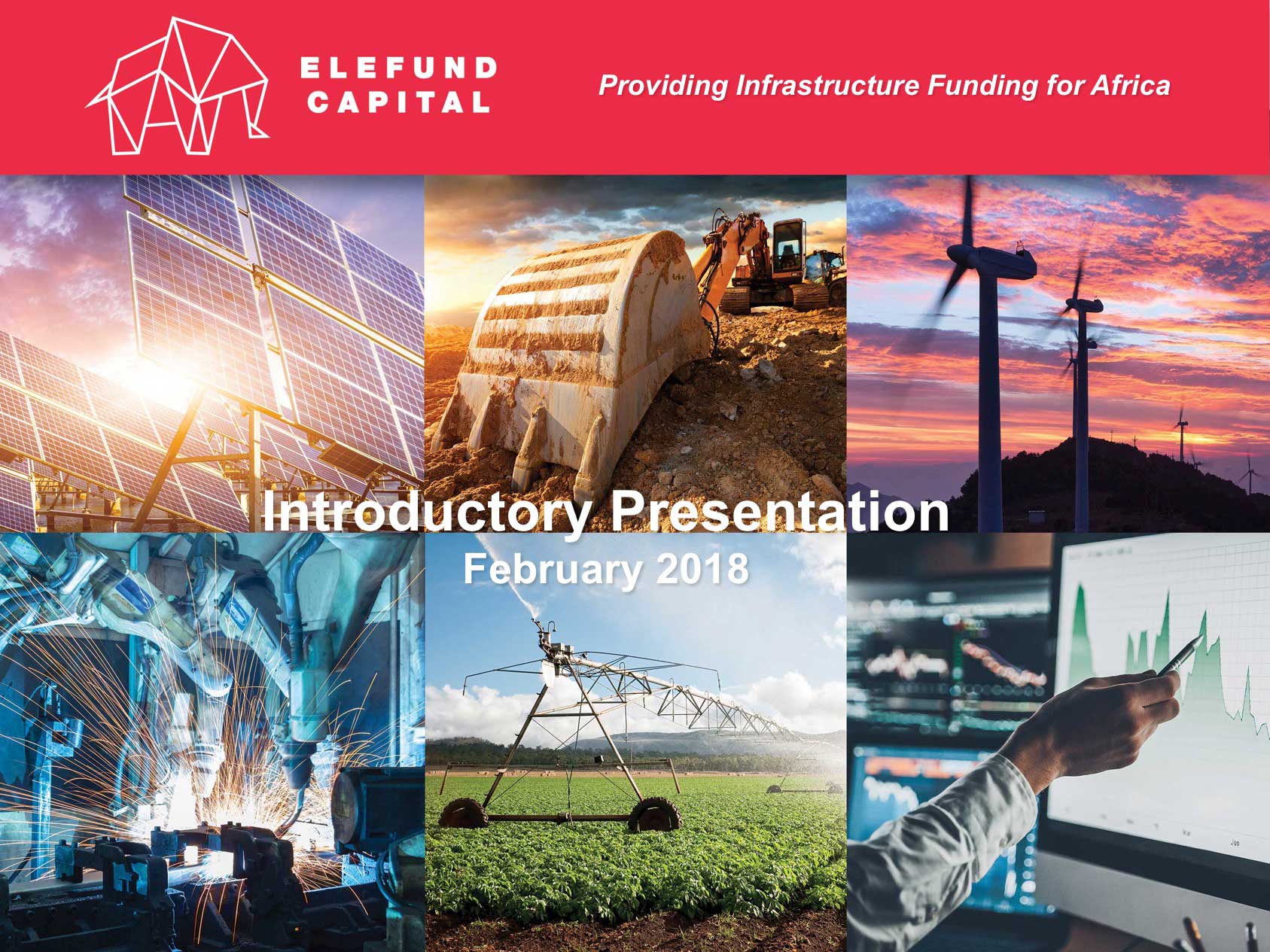 About Elefund Capital
Elefund Capital's principal focus is sourcing and providing infrastructure capital for African nations to assist in supporting and building their economies. Sectors in Africa the funding supports and specializes in include: power, resources, utilities, industry, agribusiness, and finance. The typical African Infrastructure Project has large capital requirements spread over 15 to 20 years, involving private / public sector partnerships with state concessions, providing investment guarantees, resulting in significant economic impact garnering large-scale media exposure.
About NextPhase Strategy
NextPhase is an award-winning branding and marketing company focused on producing results for its clients by providing complete integrated marketing communications services. NextPhase has a 30-year track record helping companies build brands, drive sales and penetrate new markets. The company represents both emerging start-ups and established companies marketing their products throughout North America and beyond.
For more information, please contact:
Ullrich Schade
President and Brand Strategist
NextPhase Strategy Marketing Inc.
M: 604-644-4914
T: 604-669-1180
uschade@nextphasestrategy.com